Latest News
Praytor Wrestles AIDB Chevy To A Disappointing 11th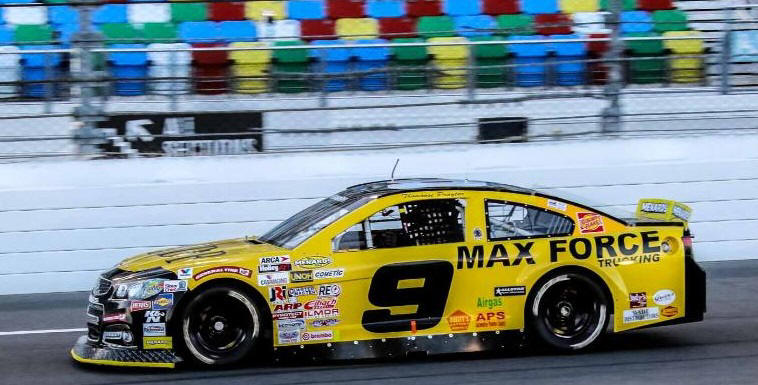 Thomas "Moose" Praytor's return to Daytona was text book until something broke under the car on lap 6 of the Lucas Oil 200 and what had been a near perfect weekend got ugly in a hurry. After pitting during every caution Praytor was able to hang on to an 11th place lead lap finish.
Having missed the Lucas Oil 200 at Daytona in 2019, to make sure he was in Mobile for the birth of his son, Hugh Thomas Praytor the 5th (Five), Praytor was itching to get back to the World Center of Speed for the 2020 edition.
"Our guys in Mobile have been working on one car since October, we felt like we were taking the best car we've ever taken to the race track," said Praytor.
The team eased through technical inspection with no major issues on Thursday and prepped for practice on Friday. The first practice went as planned with the Moose posting a16th place time in the first session.
"Car was really good in practice we tried a couple of different setup changes and our AIDB Chevy really responded well. We broke a shifter at the end of the first practice, parked it for the day and started getting ready for qualifying."
The parts of the weekend the team had control over went well, the things they didn't, not so much. Another competitors tear off blew on to the nose of Praytor's Chevy and ended up with a disappointing qualifying effort, 23rd.
"We didn't get to start where we wanted to, but we knew we had a fast car and some fast friends close by and we were ready to race."
With the drop of the green flag Praytor hooked up with Sean Corr and in the first half of the first lap the duo drafted from 23rd to 16th.
"The car we started the race with was incredible, I just knew we were going to have a good day."
Back under green Praytor was able to hold the draft but the car started to "tighten" up, by lap 10 it just simply didn't want to turn at all and the Moose started to lose the lead draft.
"So frustrating, we were awesome and within 10 laps we were junk."
With every caution Praytor brought his AIDB Chevy to pit road for service. The team changed tires, rounds in rounds out, you name it they tried it but to no avail.
"The car just kept getting tighter and by lap 20 I was having to let off the gas to make it turn. The guys kept working under caution but nothing helped it. Most likely a piece of the suspension is broken or bent not allowing it to travel and let the car turn."
200 miles later Praytor wrestled home his AIDB Chevy to an 11th place finish.
"It was a good finish but not how we would have liked to gotten there. The guys really worked their butts off on pit road but it just wasn't meant to be today. Great to be back at the track, we'll get her fixed for Talladega".
Picture: Praytor coming off pit road during Lucas Oil 200 Driven by General Tire at Daytona International Speedway.
Praytor(s) Ready for Daytona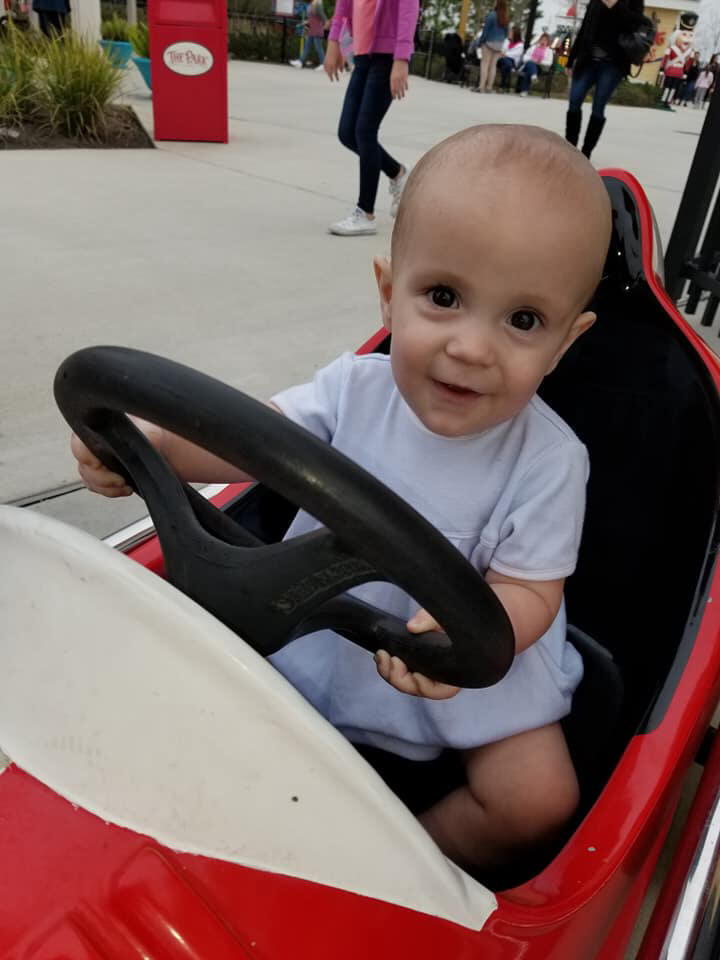 Just a year ago, the collective Praytor Clan was waiting on the arrival of Hugh Thomas Praytor the Fifth (Five) and opted to miss the Daytona race in 2019. No waiting around in 2020, Five is here and ready to race in 2020!
Thomas "Moose" Praytor (Papa Moose) has become one of the ARCA Menards Series most prolific restrictor plate racers. Over the last decade, Praytor has logged over a 1,000 laps and 2,700 miles, more than any other active ARCA driver during the same period.
"It hurt just a little not to be in Daytona last year but I wasn't going to miss Hugh being born for anything. Hugh got here in time for us to go to Talladega and he made his first race at Talladega, I'm looking forward to him making his first trip to Daytona this year."
Praytor's Mobile, Alabama based team has been preparing his favorite Super Speedway chassis for the 2020 edition of the Lucas Oil 200 driven by General Tire.
"The guys have been working hard on getting us ready to go. We got sidetracked in December with my sister, Hayley, getting married and of course Christmas was big with the kids but I'm really happy with the car we're bringing to Daytona."
The green flag for the Lucas Oil 200 Driven by General Tire is slated for February 8th at 3:45 CST with live TV coverage on FS1.
Lets Talk Racing!


2020 is our 22nd Year! Listen to Inside Alabama Racing live at 6:00 PM CST on Wednesday on WNSP 105.5
or click below to listen on your computer-
WNSP 105.5
This site and our team are dedicated to winning and having fun. Each week during the season we will update this site with a report of racing action from the previous week. We will also be posting pictures of the team and scenes from the track. Originally this site was designed for Tommy Praytor and his Fat Boy Racing team. Over the last few years Tommy's son Thomas has been making a mark on the racing scene and Thomas's or Thomoose's racing has been added to our site. On June 4th, 2001 the Praytor family lost their third child, Max. In 2002 we changed the name of our combined racing efforts to Max Force Racing in his memory.
This page was last updated on 02/11/20.