Thomas Praytor
Racing Recaps 2020
Praytor Wrestles AIDB Chevy To A Disappointing 11th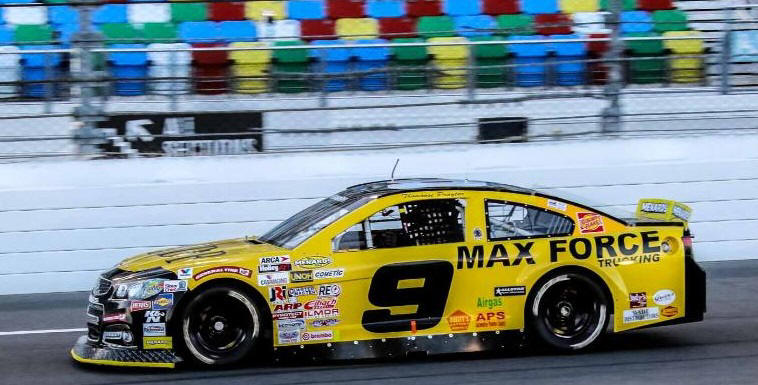 Thomas "Moose" Praytor's return to Daytona was text book until something broke under the car on lap 6 of the Lucas Oil 200 and what had been a near perfect weekend got ugly in a hurry. After pitting during every caution Praytor was able to hang on to an 11th place lead lap finish.
Having missed the Lucas Oil 200 at Daytona in 2019, to make sure he was in Mobile for the birth of his son, Hugh Thomas Praytor the 5th (Five), Praytor was itching to get back to the World Center of Speed for the 2020 edition.
"Our guys in Mobile have been working on one car since October, we felt like we were taking the best car we've ever taken to the race track," said Praytor.
The team eased through technical inspection with no major issues on Thursday and prepped for practice on Friday. The first practice went as planned with the Moose posting a16th place time in the first session.
"Car was really good in practice we tried a couple of different setup changes and our AIDB Chevy really responded well. We broke a shifter at the end of the first practice, parked it for the day and started getting ready for qualifying."
The parts of the weekend the team had control over went well, the things they didn't, not so much. Another competitors tear off blew on to the nose of Praytor's Chevy and ended up with a disappointing qualifying effort, 23rd.
"We didn't get to start where we wanted to, but we knew we had a fast car and some fast friends close by and we were ready to race."
With the drop of the green flag Praytor hooked up with Sean Corr and in the first half of the first lap the duo drafted from 23rd to 16th.
"The car we started the race with was incredible, I just knew we were going to have a good day."
Back under green Praytor was able to hold the draft but the car started to "tighten" up, by lap 10 it just simply didn't want to turn at all and the Moose started to lose the lead draft.
"So frustrating, we were awesome and within 10 laps we were junk."
With every caution Praytor brought his AIDB Chevy to pit road for service. The team changed tires, rounds in rounds out, you name it they tried it but to no avail.
"The car just kept getting tighter and by lap 20 I was having to let off the gas to make it turn. The guys kept working under caution but nothing helped it. Most likely a piece of the suspension is broken or bent not allowing it to travel and let the car turn."
200 miles later Praytor wrestled home his AIDB Chevy to an 11th place finish.
"It was a good finish but not how we would have liked to gotten there. The guys really worked their butts off on pit road but it just wasn't meant to be today. Great to be back at the track, we'll get her fixed for Talladega".
Picture: Praytor coming off pit road during Lucas Oil 200 Driven by General Tire at Daytona International Speedway.
From Veterans to Chips Alabama Backs Praytor for Daytona!

During his time on the ARCA Menards Series Tour, Mobile, Alabama's Thomas "Moose" Praytor has enjoyed a great deal of support from companies and people from his home state of Alabama. In returning to Daytona, Praytor is again the beneficiary of Big Time Alabama Support.
Golden Flake, the official chip of Talladega Superspeedway returns for their 14th season of backing the Moose. Dueitts Battery Supply and Airgas have been in for over 12 years each, APS-Automotive Painters Supply, supplies Praytor with all of the paint and Rettig's Auto Body fixes what he tears up! Wade Distributors is Southwest Alabama's flooring leader and has been with the Moose for 6 years. Greer's Food Market, a family owned chain of grocery stores in Alabama has been behind Praytor while expanding across the Gulf Coast. Judy's Place has become the team's unofficial hangout and also Sponsors the radio show, Inside Alabama Racing. Don't want to leave out our veterans at American Legion Post 88, they usually only ride at Talladega but this year they are on for Daytona too!
"It's hard to put into words what our sponsors and supporters mean to me and our program. We are small team and everything these guys contribute make our race team possible. Not to mention the trust they place in me to represent their business's on National TV is humbling," offered Praytor. "Alabama has taken a great deal of pride in supporting our race team and I'll always be proud of being from Mobile, Alabama."
The former ARCA Ironman, Thomas "Moose" Praytor, returns to racing action, February 8th in the Lucas Oil 200 Driven by General Tire at Daytona International Speedway. Live TV coverage on FS1 at 3:45CST.
Houston to the Roof for Praytor at Daytona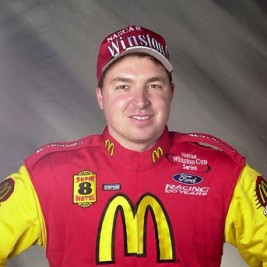 In restrictor plate racing at Daytona and Talladega, spotters are critical in having a good outcome. In 2020 Thomas "Moose" Praytor has enlisted the support of former NASCAR Driver and 2018 Daytona 500 Winning Spotter, Andy Houston.
Houston has raced at every level of the sport including Cup and Xfinity but is most oftern associated with his time in the NASCAR Gander Mountain Truck Series. For the last 10 years Houston has been spotting for Austin Dillon but will move to spot for Cup Rookie Cole Custer at Stewart-Haas Racing in 2020.
"I've been very fortunate to have some of the best spotters in the business to work with over my racing carreer. Daytona 500 winning Spotters, NASCAR Cup Championship Spotters and now Andy Houston, who's had a lot of success with everyone he's worked with," said Praytor. Having a spotter the caliber of Andy on the roof will give me the confidence we need to have to make moves to have a great race at Daytona."
The former ARCA Ironman, Thomas "Moose" Praytor, returns to racing action, February 8th in the Lucas Oil 200 Driven by General Tire at Daytona International Speedway. Live TV coverage on FS1 at 3:45CST.
Praytor Extends UNOH Internship Partnership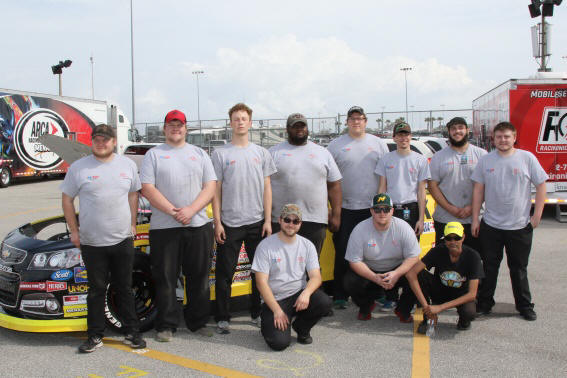 For the eighth consecutive season, Thomas "Moose" Praytor is partnering with the University of Northwestern Ohio, (UNOH) utilizing students from their High Performance Motorsports Program. UNOH students Collin Peterson, Christopher Wolford, Kai Campbell and Tim Winecoff will begin working with Praytor in the ARCA Season Opener at Daytona International Speedway next week.
"Over the years we've had a lot of UNOH students work with our race team. We take a lot of pride in the guys we've trained that have moved on to NASCAR after finishing their school," offered Praytor. "UNOH's Adam Lowe was my crew chief when we finished 5th in the point standings and former UNOH Intern Tevin Bair returned to our team this year after spending 2 seasons in NASCAR Xfinity Series."
Located in Lima, Ohio, UNOH's High Performance Motorsports program was created in 1992 and has been training students with the latest technology available in the industry since. The equipment and technology provided in the program gives its students extensive and relevant experience throughout the training. In 2006, UNOH built a seven acre, 70,000 square foot high performance motorsports complex containing cutting edge technology and equipment. It is the largest facility in the country dedicated to learning the science of high performance vehicles. UNOH's reputation for producing highly-educated graduates gives them a distinct advantage in today's competitive workplace.
The former ARCA Ironman, Thomas "Moose" Praytor, returns to racing action, February 8th in the Lucas Oil 200 Driven by General Tire at Daytona International Speedway. Live TV coverage on FS1 at 3:45CST.
Picture: UNOH Interns working for Praytor at Daytona International Speedway.
Praytor(s) Ready for Daytona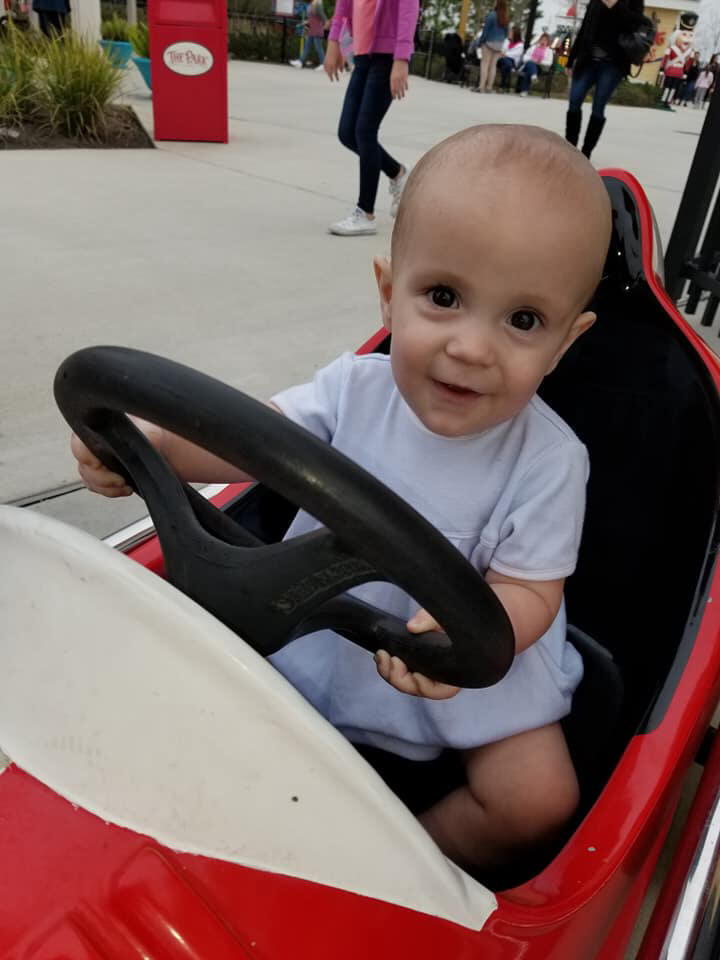 Just a year ago, the collective Praytor Clan was waiting on the arrival of Hugh Thomas Praytor the Fifth (Five) and opted to miss the Daytona race in 2019. No waiting around in 2020, Five is here and ready to race in 2020!
Thomas "Moose" Praytor (Papa Moose) has become one of the ARCA Menards Series most prolific restrictor plate racers. Over the last decade, Praytor has logged over a 1,000 laps and 2,700 miles, more than any other active ARCA driver during the same period.
"It hurt just a little not to be in Daytona last year but I wasn't going to miss Hugh being born for anything. Hugh got here in time for us to go to Talladega and he made his first race at Talladega, I'm looking forward to him making his first trip to Daytona this year."
Praytor's Mobile, Alabama based team has been preparing his favorite Super Speedway chassis for the 2020 edition of the Lucas Oil 200 driven by General Tire.
"The guys have been working hard on getting us ready to go. We got sidetracked in December with my sister, Hayley, getting married and of course Christmas was big with the kids but I'm really happy with the car we're bringing to Daytona."
The green flag for the Lucas Oil 200 Driven by General Tire is slated for February 8th at 3:45 CST with live TV coverage on FS1.