Click Here for Copy of Fan Guide
Thomas ARCA Stats Racing Reference

Tommy Praytor Bio

Racing for
Ronald McDonald House

Sponsors
Crew
Showcar
Media
2005 Hawaiian International Billfish Tournament

Thomas Praytor
News & Photo's
2021 Photo Gallery
2020 Photo Gallery
2019 Photo Gallery
2018 Photo Gallery
2017 Photo Gallery
2016 Photo Gallery
2015 Photo Gallery
2014 Photo Gallery
2013 Photo Gallery
2012 Photo Gallery
2011 Photo Gallery
2010 Photo Gallery
2009 Photo Gallery
2008 Photo Gallery
2007 Photo Gallery
2006 Photo Gallery
2005 Photo Gallery
2004 Photo Gallery
2003 Photo Gallery
2001& 2002 Photo
2000 Photo Gallery
1999 Photo Gallery
Tommy Praytor Photo's
2012 Photo Gallery
2011 Photo Gallery
2009 Photo Gallery
2008 Photo Gallery
2007 Photo Gallery
2006 Photo Gallery
2005 Photo Gallery
2004 Photo Gallery
2003 Photo Gallery
2002 Photo Gallery
2001 Photo Gallery
2000 Photo Gallery
1999 Photo Gallery
1998 Photo Gallery

Cup Sponsorship

Tribute Pages
Jamie C. Praytor
H.T. "Tommy" Praytor
Gene Tapia
Links to Alabama Tracks
Montgomery Speedway
South Ala Speedway (Opp)
Mobile Intl Speedway
Pensacola Speedway
Sunny South Raceway
Outdoor Channel Bandolero Racing Recaps 2004
The 2004 season is one that wasn't, as Thomas sat out a doctor mandated 1 year from the time of his accident. Starting in September Thomas was able to get in a few weeks of Football but the 2004 race season was gone. Of course that didn't mean he wasn't able to enjoin a little racing action, see below.
The Moose Returns to Victory Lane....
This time with Dale Earnhardt Jr. in Talladega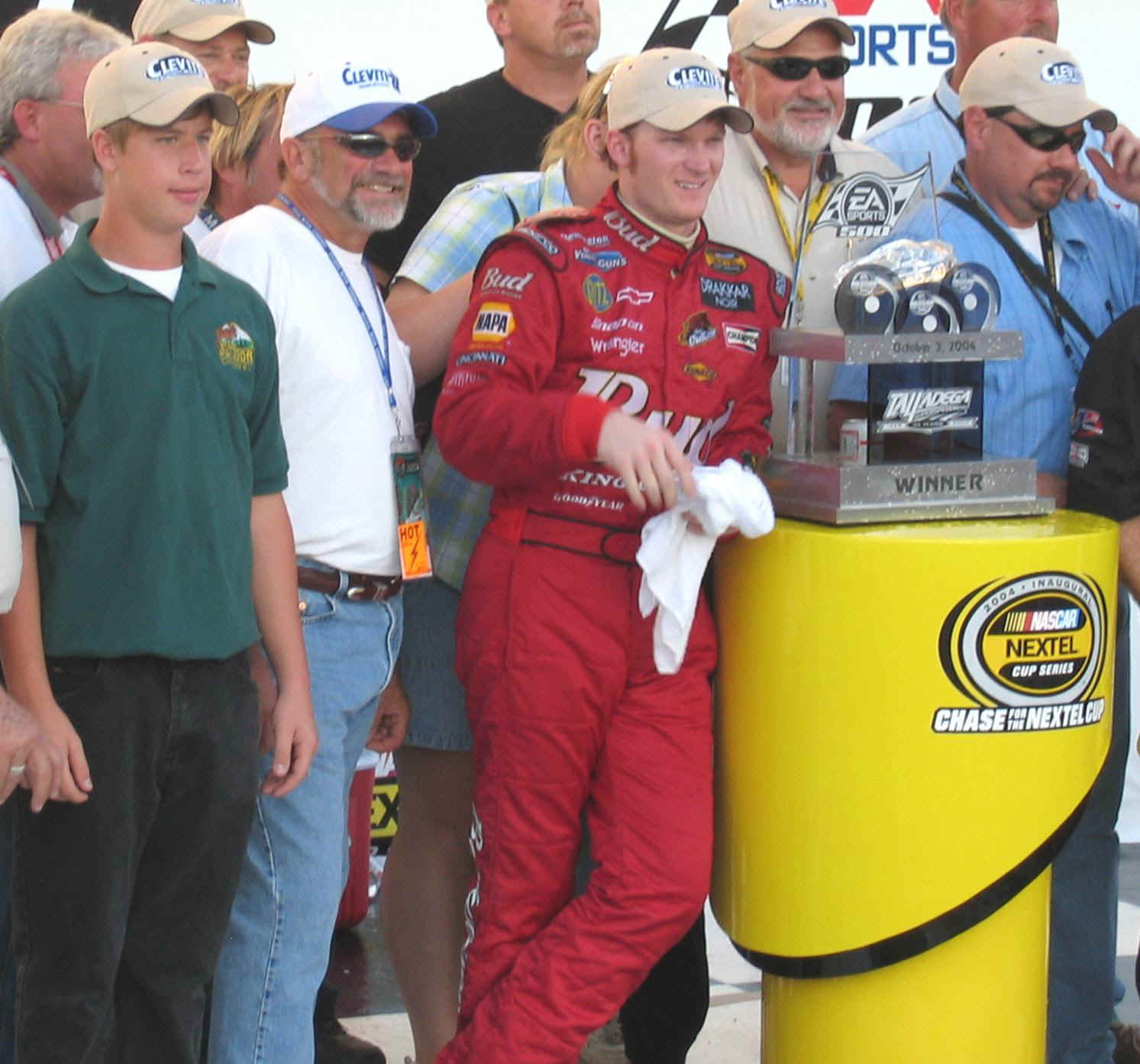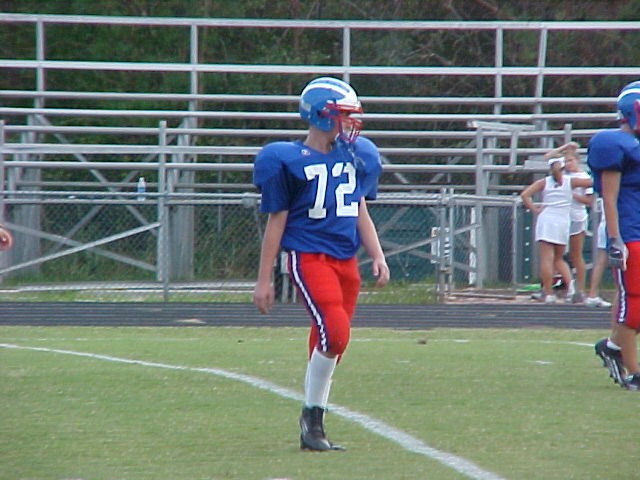 The Moose Returns to Action
After serving out a Doctor mandated 1 year period of no physical contact, Thomas returned to action Thursday afternoon as St. Pauls Freshman Football team beat their cross town rival UMS 3-0.
September 19th a year ago Thomas hit the wall at Sunny South Raceway resulting in head injuries and a coma. The Moose recovered quickly and was at 100% within weeks, however with the type injuries he sustained the Doctors barred him from any activity for 1 year that could hit his head. No racing, no football, no baseball, no basketball, basically, no nothing. Knowing the racing season would be over by September 19 Thomas set his sights on returning to Football. Eventhough, he knew the season would be half over by the time he would be allowed to play, Thomas worked out all Summer long and dressed and practiced with the team everyday. The Moose's long year came to an end this week.