Tommy Praytor
<![if !vml]>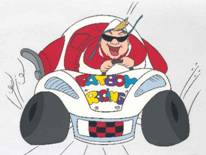 <![endif]><![if !vml]>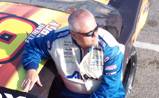 <![endif]><![if !vml]>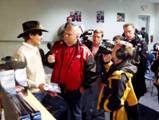 <![endif]><![if !vml]>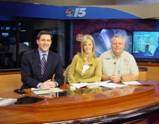 <![endif]><![if !vml]>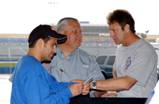 <![endif]><![if !vml]>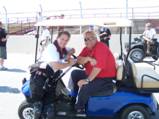 <![endif]><![if !vml]>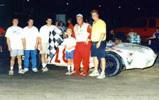 <![endif]><![if !vml]>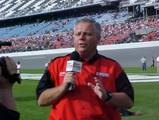 <![endif]><![if !vml]>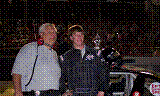 <![endif]>A life long race fan, a turn behind the wheel at a Richard Petty Driving School changed Tommy from fan to fanatic. At 37 Tommy became one of the oldest rookies in Mobile International speedway history. With 40 car fields Tommy quickly collected an impressive list of destruction, 7 nose pieces, 21 door panels, 5 rear bumpers, 6 engines, 19 quarter panels, 16 fenders, and 1 race car that was so badly damaged that it was cut in to 3 foot sections so it would fit in a dumpster. Amidst the destruction Tommy was winning races and was named the Most Popular Driver at Mobile International Speedway. Corporate America took notice and in 1999 Tommy started an 8-year run with wireless giant Alltel/Verizon. In 2004 Tommy added personal body parts to the broken car parts when he broke his back, chest and finger at Pensacola's 5 Flags Speedway. Somehow, Tommy has been able to take his Pontiac to victory lane 22 times and just missed setting a new track record at Mobile International Speedway by 9 one hundredths of a second. Tommy's proudest accomplishments in racing have not behind the wheel but as the crew chief for his son, Thomas (AKA the Moose).
Having become familiar with how to destroy racecars on a local level, Tommy took his talents to NASCAR. As a spotter he's worked at every level of the sport, ARCA, NASCAR Camping world Truck Series, Nationwide and Sprint Cup. He's worked with and wrecked guys in almost every series, Jason Jarrett, Ricky Craven, Frank Kimmell, Dan Pardus and Mobile's Rick Crawford and Grant Enfinger. About the only guy he didn't wreck was Hollywood stuntman Stanton Barrett. While not on the roof Tommy took on a Public Relations role for most of his drivers and is currently, part of the public relations team for Circle Bar Racing in the NASCAR Camping World Truck Series.
Taking a hint that his active racing career might not be as long as he would like, Tommy turned to broadcasting. Over his broadcasting career he has hosted Optima Batteries ARCA Racing This Week on The Outdoor Channel, color commentator for the ARCA ReMax Series TV Broadcast with MRNs Joe Moore, Talladega Superspeedway, track announcer for Mobile International Speedway, and hosted a cooking segment on Southern Experience. Tommy has been part of 2, 1-hour documentaries on the Hawaiian International Billfish Tournament. In 2008 Tommy was the movie coordinator for Warner Brother's Final Destination IV. Currently, Tommy can be heard on Wednesday nights as he host Fausak Tires Inside Alabama Racing on WNSP 105.5.
Away from the track Tommy is continuing a long family tradition as President of Praytor Realty. After the University of South Alabama Tommy quickly put together an impressive real estate resume. In 1984 he was one of the youngest people ever awarded the CCIM designation by the National association of Realtors. He was named one of the top 40 Realtors under 40 in the State of Alabama, Lifetime Member Status in the Million Dollar Sales and was named the Young Realtor of the Year for the State of Alabama. At 32 he became the youngest President of the Mobile Area Association of Realtors and in 1995 was named the MAAR Realtor of the Year.
In addition to Praytor Realty, Tommy's Praytors Collectibles is the only certified NASCAR Approved retailer in Southwest Alabama.